Description
Deliver Clear Messaging that Resonates
Whether it's a retailer striving to promote new promotions or a transportation hub ensuring timely updates for travelers, effective information dissemination is crucial for achieving success. Samsung's QM50C aids businesses in attaining these objectives through captivating UHD visual excellence, comprehensive connectivity, and consistent round-the-clock performance.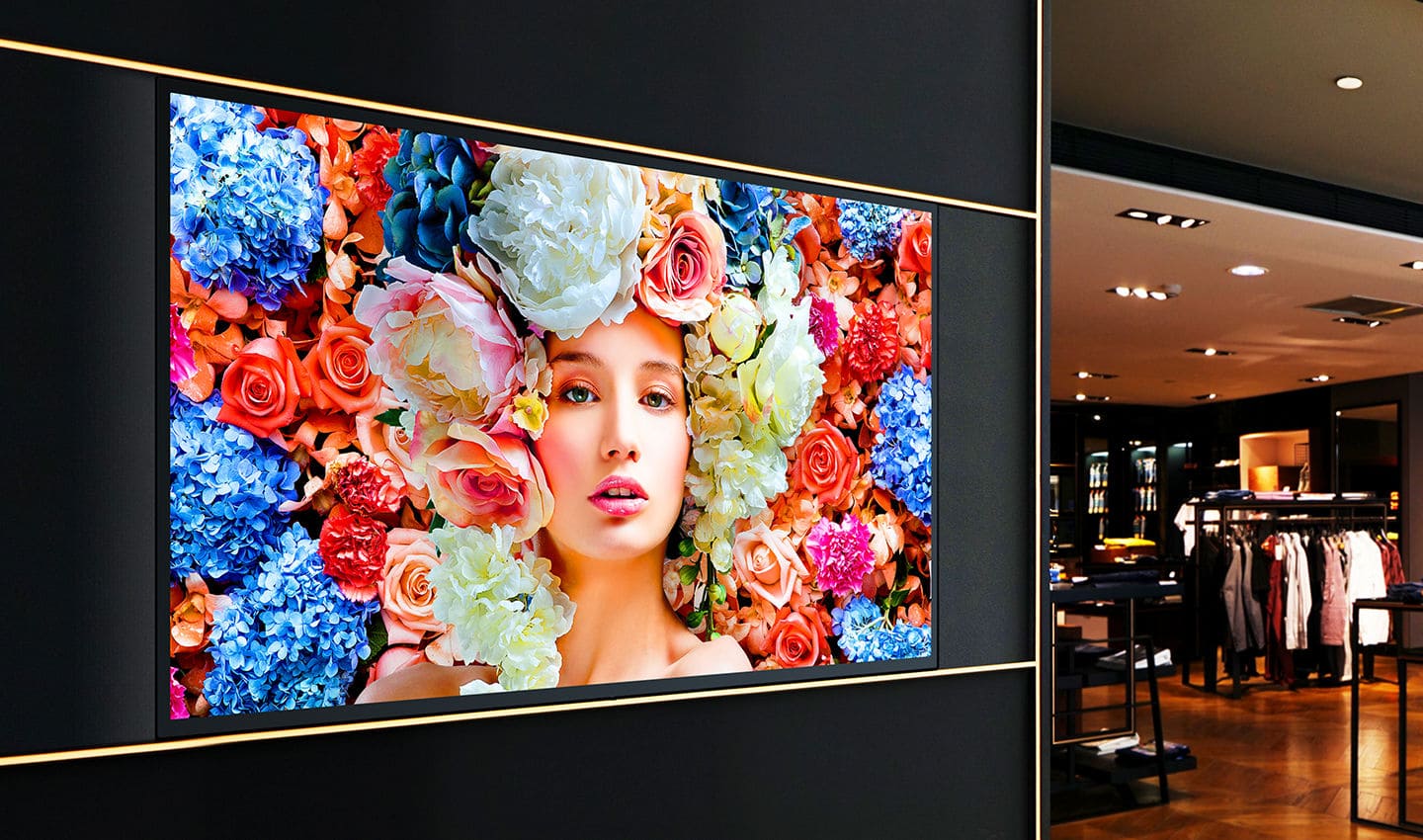 Share Intelligent, High-Quality Content
Intelligent Picture Quality
The displays in the QM50C harness Samsung's Intelligent Picture Quality technology to enhance the delivery of content in any environment. This sophisticated presentation enhances content from various sources to achieve UHD-level quality, while optimizing on-screen text and visuals with sharp edges and intricate details.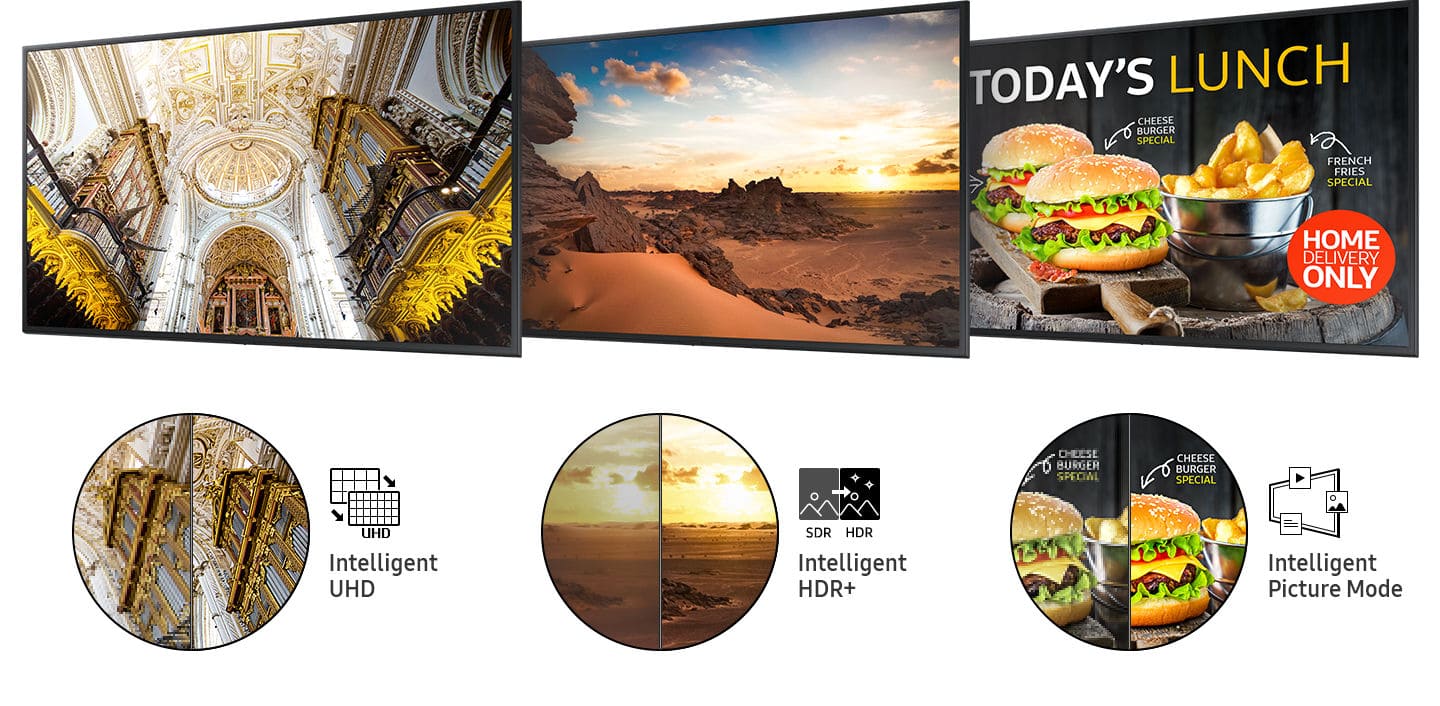 Streamline Operational Efficiency
The integrated MagicINFO Player S6, supported by the robust TIZEN operating system, enhances the overall performance of the displays, facilitates effortless content management, and guarantees smooth content transition and playback without interruptions.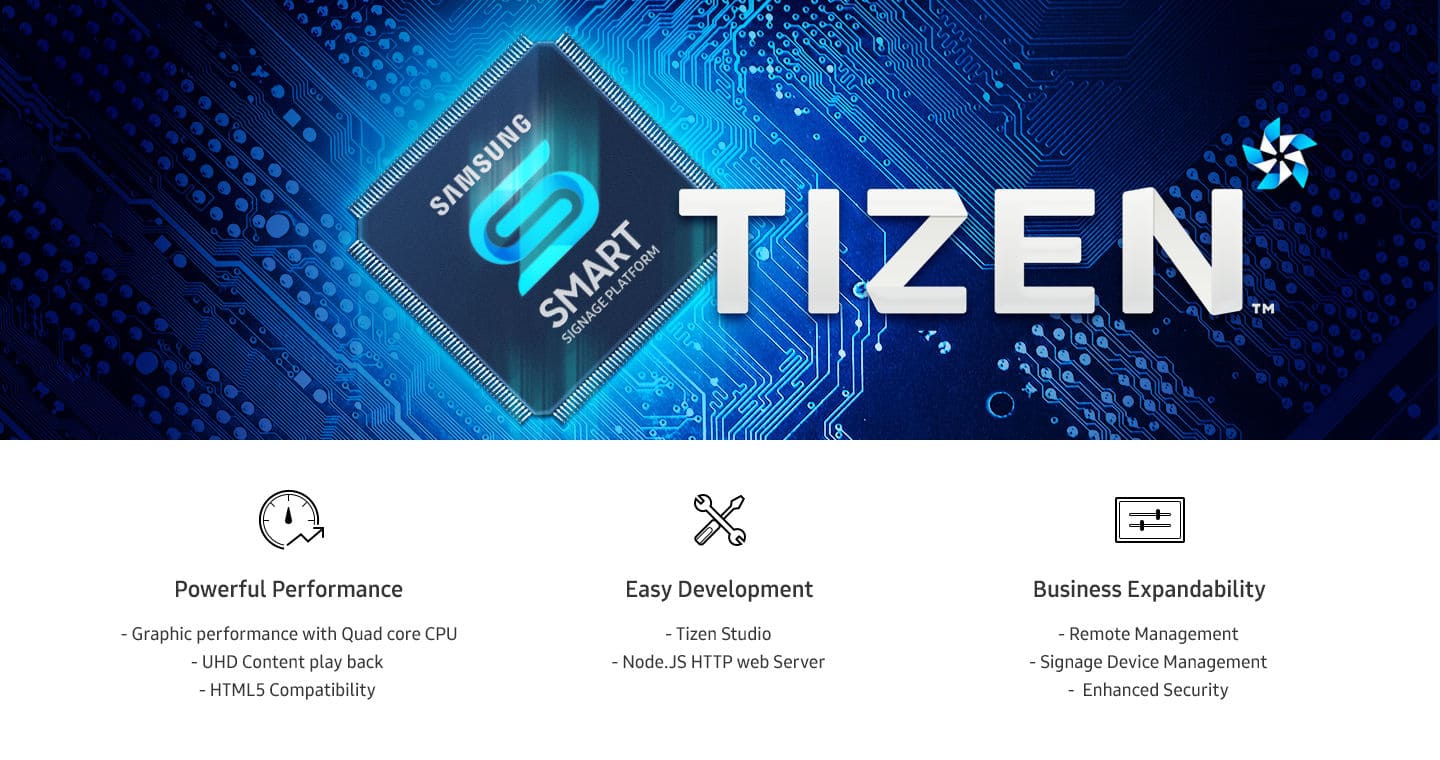 Empower Secure and Remote Collaboration
Samsung's KNOX platform offers robust three-layer protection, safeguarding and managing USB and user network interactions through dedicated signage device management. By incorporating enhanced security measures, businesses can effortlessly facilitate remote, PC-free meetings without compromising on safety or encountering unnecessary complications.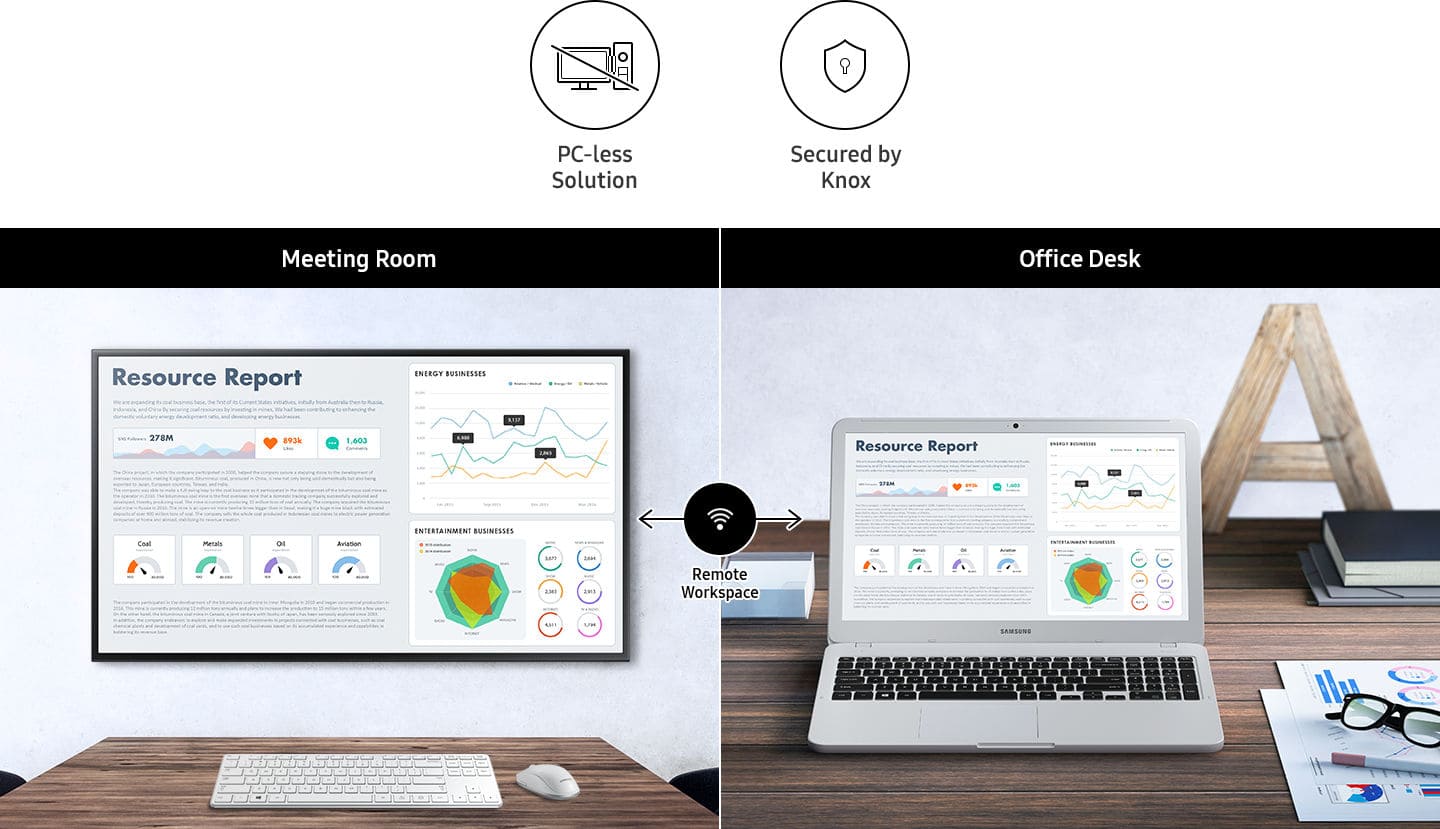 Maintain Continuous Display Performance
In addition to security and content management, users of the QM50C can rely on the displays' remote administration for swift and effective resolution of issues. Users have the capability to monitor and diagnose abnormalities promptly, both independently and with assistance from Samsung's 24/7 Network Operations Center, regardless of their location.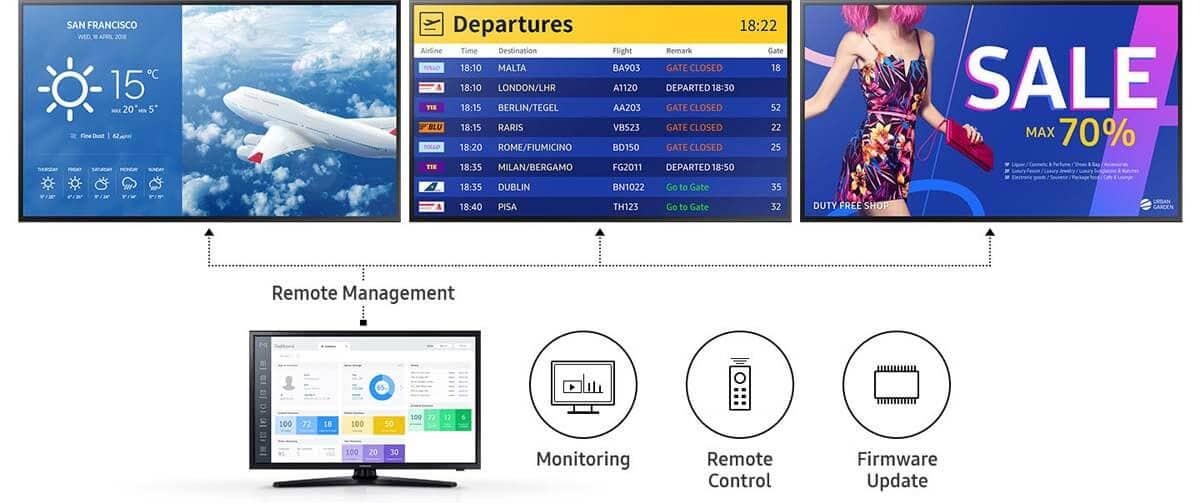 Enjoy Convenient Display Management
The QM50C Series incorporates an integrated centralized infrared receiver (IR) that enables simpler and more flexible user control. Each display receives signals on separate panels through Central IR, allowing users to access IR functionality from different locations, thereby enhancing uninterrupted performance.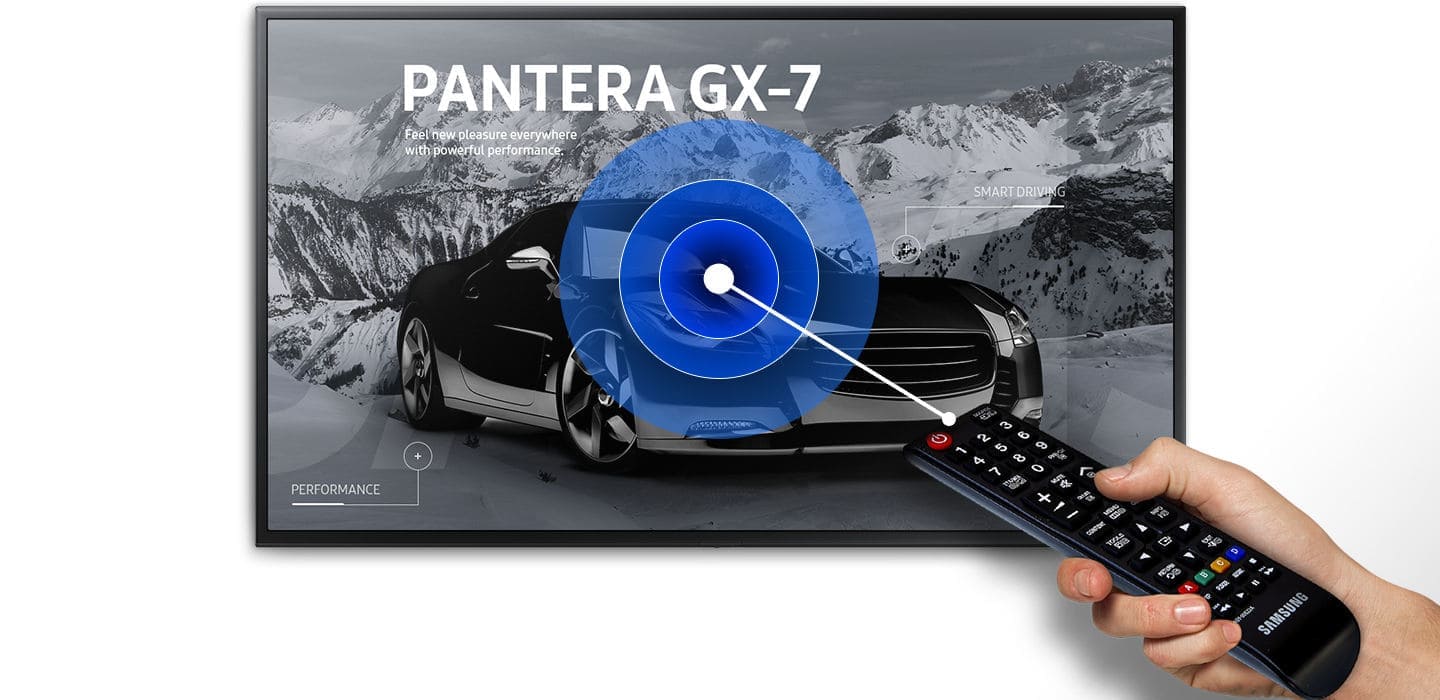 Shield Content From Outside Interference
The QM50C Series features a durable, IP5x-validated design that ensures consistent and clear content delivery, unaffected by environmental conditions. This durability allows transportation hubs and other venues exposed to dust, dirt, and lighting to activate and operate the displays without the need for an external enclosure, providing hassle-free performance.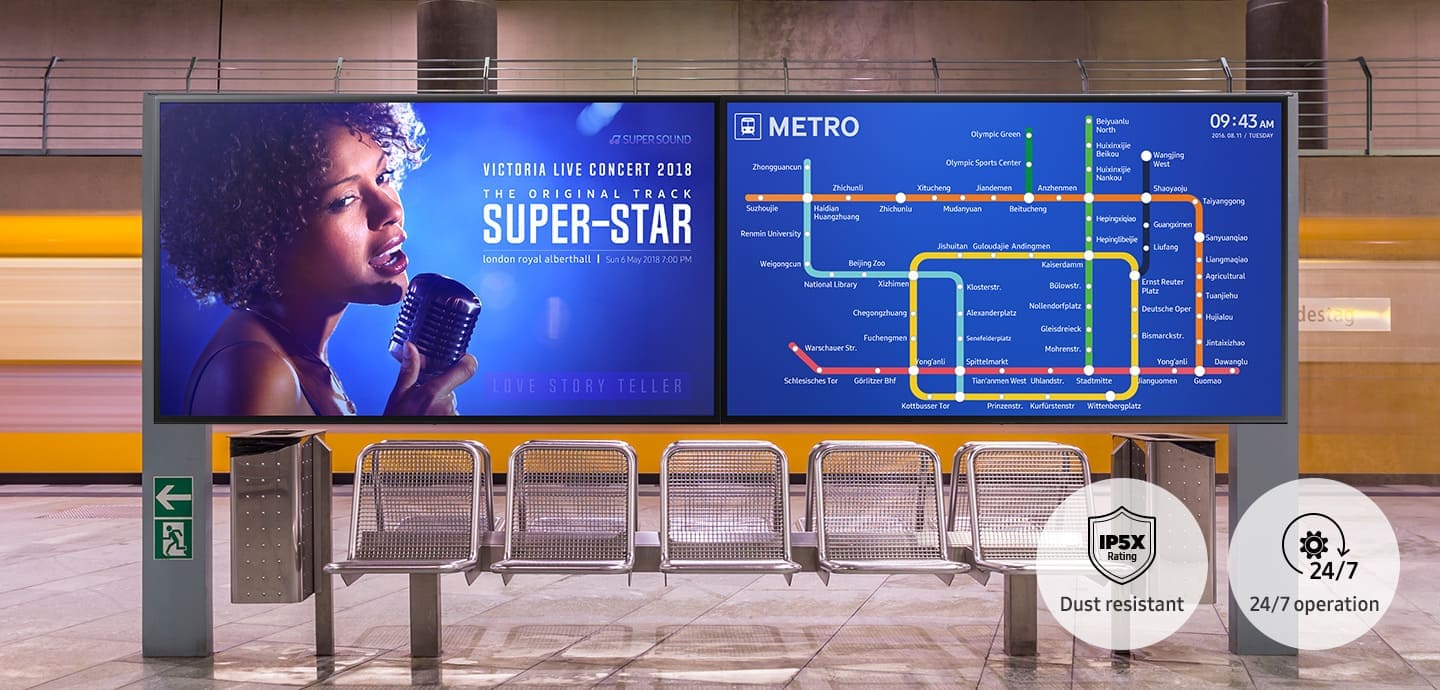 * IP5x validation ensures satisfactory operation even with a certain level of dust inside the product. However, product operation is not guaranteed when exposed to particular types of dust, such as metal dust.
Accelerate Multi-Screen Content Delivery
To provide increased versatility, the QM50C provides users with HDMI 2.0 and DP 1.2 port connectivity for enhanced flexibility. This adaptability guarantees a steady 60 Hz refresh rate and optimal sharpness, regardless of the input source. Moreover, users have the ability to set up UHD daisy chains of up to 2×2 in dimensions using the HDMI 2.0 port.